We are an independent opticians practice that has been providing an excellent eye care in Dudley, West Midlands since 2016.
We provide comprehensive Free NHS Eye Examinations including Visual Fields. We pride ourselves on giving the patient a quality service and professional eye examination with an excellent aftercare service.
We have an extensive range of stylish eye wears, ranging from entry level spectacles to designer brands. Our goal is to provide good value for money and we have spectacles to suit all budgets. Our experienced and knowledgeable staff will assist you with your choice of frames and lenses, making sure you get what is right for you rather than offering a 'hard sell'.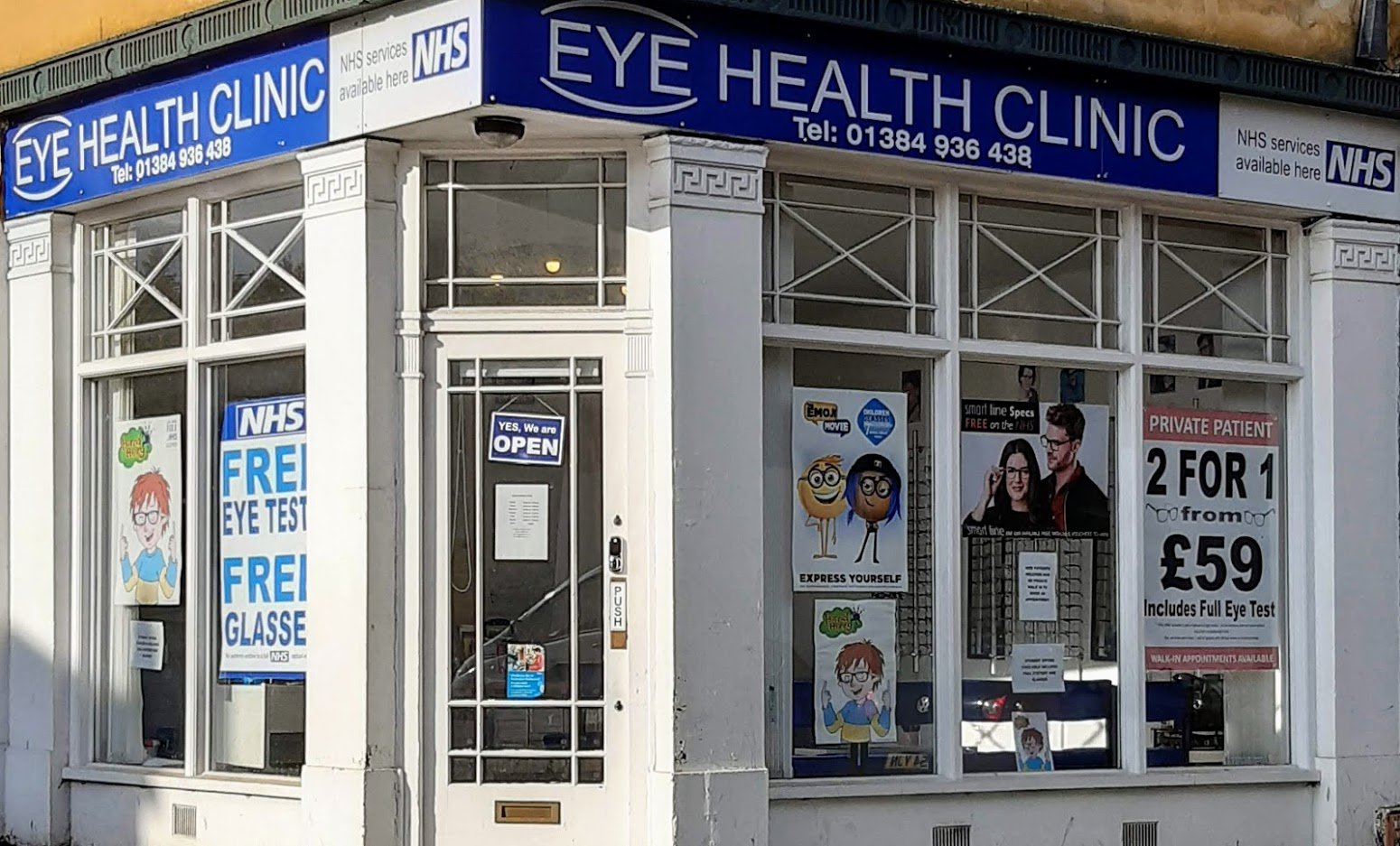 Our practice is accredited to perform NHS optometric services, including glaucoma referral refinement, post-cataract operation follow-up and minor eye conditions scheme (MECS).
We offer the following services to cater for all your visual needs:
Minor Eye Condition Scheme (MECS)

NHS health checks and healthy living advice
Contact lens consultation

Home visits (domiciliary services)

Myopia (nearsightedness) management for 6-18 years old using special optical lenses
What our customers are saying about our services
I MET THERE POLITENESS,PROFESSIONALISM,RESPECT.
HIGHLY RECOMMEND.
MILLION TIMES MORE THAN SPECSAVERS.
AND THANKS EYE HEALTH CLINIC TEAM.
The most helpful staff
I reccomend that professional place.
Very good service, efficient and always polite to the customers, also very helpful and reasonable prices thank you.